The temperature is starting to drop and the leaves won't be far behind - fall is here!
The sun is making it hard to completely let go of summer and celebrating National Chocolate Milkshake Day this month didn't help either. We walked over to Kidd Valley and enjoyed their famous chocolate milkshakes. We also bought gift cards to raffle off to our residents so they could celebrate too. 
As the days start to get cooler, our drinks need to get warmer! Our friends at Atlas Networks brought their espresso setup and pastries. Residents started their Saturday with a treat and their favorite coffee creation.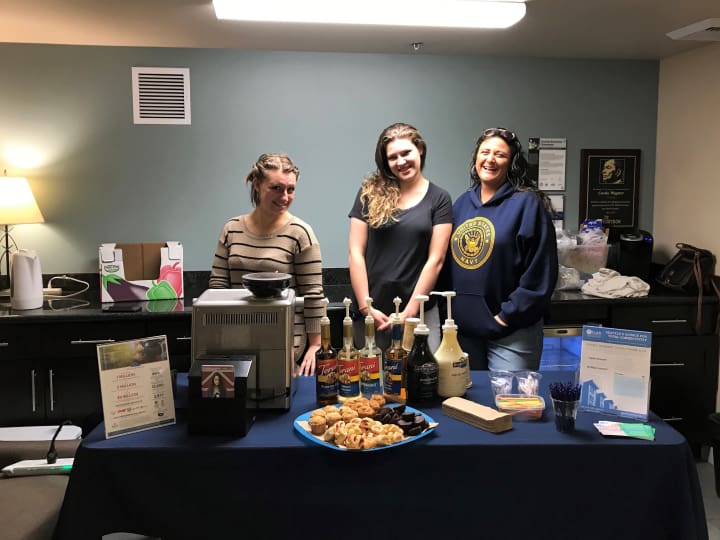 This was also a Pillar Passions event - each quarter we partner with a different charity to raise funds and awareness. During this time we provided the opportunity to donate to Folds of Honor.  Folds of Honor provides educational scholarships to the military families of America's fallen or disabled service members. Thank you to our residents for their generosity and support!
Happy fall!